Product: Kona Grande Domaine Vienna Roast
Price: $30.00
Size: 8 oz.
Coffee Type: 100% Kona Coffee Blend, Single Estate
Grind Type: Whole Bean
Roast Level: Medium-Dark
Flavor Notes: Rich, Smooth, Bold
This review is based off what I have personally bought and tried, and includes affiliate links. Don't worry, this doesn't cost you a penny more! Read full disclosure…
Kona Grande Domaine Vienna Roast
Koa Coffee Company is known for their 100% Pure Kona Coffee, this is the best of the best when it comes to a good cup of coffee. Made with a blend of the best Kona Coffee beans and a touch of Kona Peaberry (one of the rarest Kona coffees in the world), Grande Domaine Vienna Roast is a perfect medium-dark roast coffee that encompasses all the flavors that can only come from the Mauna Loa Region of the Kona Coffee Belt.
Grande Domaine Kona Coffee won the "Kona Coffee Cupping contest…for outstanding quality and balance" (as stated on Koa Coffees website) and I couldn't agree more!
The first thought I had when I tasted this coffee, was how smooth and balanced it was. For a medium-dark roast, this is one of the smoothest coffees I have had. It is rich and creamy, bold and smooth, and all around, a perfect coffee!
I usually drink medium OR dark roast coffee, but the blending of the two is absolutely delicious! This may be my new favorite roast of coffee!
While most coffees roasted to a darker roast are usually more bitter and acidic, Grande Domaine Vienna is the opposite. This coffee is harvested by hand and roasted perfectly to the second crack, this brings flavors from the roast as well as the flavors from the region it is grown.
With or without added flavor, this coffee will give you a distinct taste one could only love.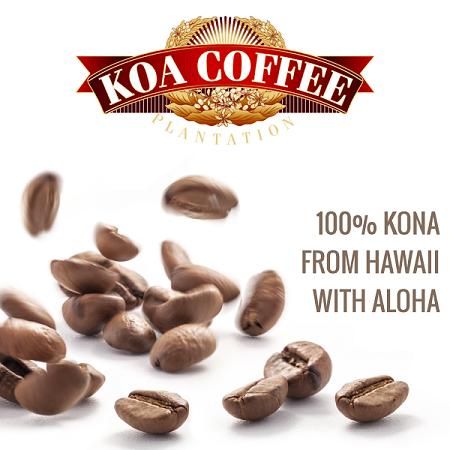 Try Kona Grande Domaine Vienna Roast Coffee For Yourself!
If you appreciate a good cup of coffee like I do, I am positive you will love Kona Grande Domaine Vienna Roast! In my opinion, there is nothing better than waking up to a bold, smooth and delicious cup of coffee to start your day. I can't say enough good about this coffee, and no matter how you brew, you are sure to get results that make your taste buds go crazy!
So go ahead and give 100% Kona Grande Domaine Vienna Roast Coffee a try now! I hope you enjoy it as much as I do!
For the Love of Coffee
Angela
If you have tried this product and would like to leave a review, or have a question or comment, please share them below. I would love to hear what you're thoughts are!